Nolan Osteopathy
Hello, it's nice to meet you 👋
We're Nolan Osteopathy and we specialise in treating problems in your muscles, bones, ligaments, tendons and nerves. We do this using gentle hands-on techniques such as soft tissue massage, stretching, physical and exercise therapy and improving the mobility of your joints.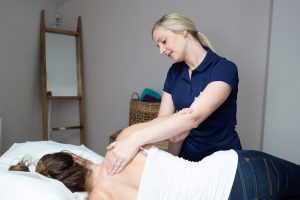 When to see an osteopath
Are you looking for help with a painful joint or muscle problem but are not sure which way to turn?
Are you fed up with long NHS waiting lists and just want to see a specialist for diagnosis and treatment now?
Are you fed up with taking medication and just want a safe and natural treatment to solve the underlying problem?
Are you looking for an expert who can help you get back fit and healthy and enjoying life to the fullest again?
Common problems we treat
Osteopaths are often thought of as back specialists or as massage therapists. In fact, osteopathy is a treatment for the whole body and osteopaths treat a wide range of conditions.
Upper & Lower Back Pain
Shoulder Pain & Frozen Shoulder
Neck Pain
Sciatica
Sports Injuries
Pregnancy & Post Pregnancy Related Pain
Postural & Occupational Issues
Age Related Conditions
See how we can help you here – Conditions We Treat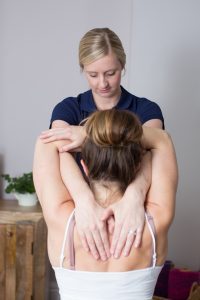 How does an osteopath work?
Osteopathy focuses not only on treating the presenting symptoms but also on identifying and treating other issues in your body that may be contributing to your symptoms.
It is a primary health care treatment so you do not require a GP referral to make an appointment.
Osteopathic treatment is suitable for almost everyone and our team of friendly osteopaths will ensure you get the best advice and treatment so you can get back to doing what you love as soon as possible.
All of our osteopaths are highly qualified, are registered with the General Osteopathic Council and are fully insured.
If you have private health insurance you may be able to claim back the full cost of your osteopathy treatment. Please check with your insurer first or if you have any questions, just give us a call.
BOOK ONLINE:
https://www.nolanosteopathy.co.uk/book-online.php
CALL: 01491 281972
GO BACK