Come and stay at Badgemore Park's lovely 4* accommodation.
A stone's throw from the River Thames. 
In the story, The Wind in the Willows, Mole and Rat are rowing up the river in Rat's boat. They are discussing nautical things and life in general when Rat is heard to utter "Believe me, my young friend, there is nothing, absolutely nothing, half so much worth doing as simply messing about in boats".
Henley is a stunning market town, with easy access to the River Thames and the Thames Path on boat or by foot. If you fancy some boating action then Henley-on-Thames is a brilliant place to start.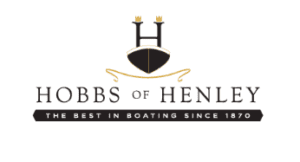 From Badgemore Park, you can find yourself at Hobbs of Henley in just 5 minutes by car. Here
you have the choice of a self cruise, a private charter or a public cruise.
If you'd like to make a weekend of it, book yourself in with us.  Read all about our lovely B&B here:
https://www.badgemorepark.com/bb-accommodation-in-henley-on-thames/