Winter Weddings at Badgemore Park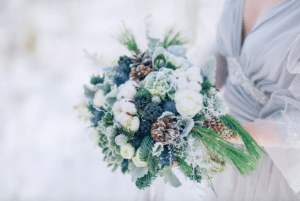 Winter is such a wonderful time of the year to tie the knot.
From crisp weather and bright sunshine – to festive entertainment and glamorous colour schemes. There is so much to love about Winter Weddings!
Throwing a winter wedding is fast catching up with summer as the most popular time to say 'I do'. The nights might be darker, but the candle light is brighter and the atmosphere is merrier.
At Badgemore Park we throughly enjoy putting on the best, most beautiful weddings throughout the year. But we'll let you in on a little secret, winter weddings are a favourite (they ooze romance!)
A few things to remember, if you're interested in booking a winter wedding for 2020 / 2021 / 2022! Come and visit us after sun down. Most showrounds take place during the daytime – but a winter wedding is a more cosy affair and romantic lighting is key. If you're considering December for your wedding, you might want to create a Christmas playlist? Or maybe a marshmallow and hot chocolate station for the kids?
Looking for some inspiration?
How about fireworks, fairy lights, live music, mulled wine, ice sculptures, vodka luges – you could even consider hiring your own ice rink (yep, we have space for that too!).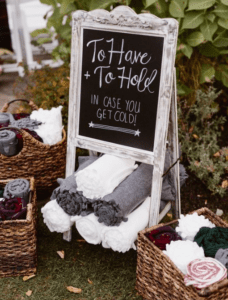 Email: events@badgemorepark.com to discuss your winter wedding requirements!