We're SO glad to be open again!
On Monday 12th April, the doors to FOCUS were joyously flung open and it has been wonderful to welcome so many gym members back to our outdoor classes in the beautiful Walled Garden and our indoor state-of-the-art gym!
PLUS! All of our golf members get to enjoy the full benefits of FOCUS included within their membership at no extra cost.
In line with current Government restrictions, please remember to pre-book your workout slot via the members portal and when you arrive at the Club, head to the Pro Shop to check-in. With hour-long bookable slots throughout the day, here's a reminder of the fantastic variety of training zones we offer… plus our outdoor coffee shop, B:EATS!
MAIN GYM
An area to FOCUS on your goals and enjoy your workouts. The variety and space we have in the main gym will allow you to really feel the benefit of working out.
10 state-of-the-art Technogym Cardiovascular machines.
Including a Skillmill, Stair Climber, Skillrow and Upright Bikes.
Technogym resistance, Kinesis and Cable machines.
Spacious free weights area with dumbbells up to 32kg, Olympic squat rack, and fitted barbells alongside a selection of kettlebells, medicine balls and other pieces of equipment to make sure all aspects of your workout are covered.
STRETCH ROOM 
An area to relax, stretch off and rehabilitate after your workout.
Stretch mats.
Stability balls.
Foam rollers.
COURTYARD STUDIO 
If you're looking for a more personal space for your workout, this is the perfect training zone for you. A smaller space with a big impact!
Spin Bikes and a Skillrow for your cardio needs.
Hanging punch bag for an intense boxing workout.
Light dumbbells for a free weight workout.
TRX
Chin-up bar.
Paralettes, Bosu balance trainer and Plyo jump box.
ALL AREAS have been (and continue to be) deep cleaned and sanitised – alongside an application of X-mist sanitiser.
THE OUTDOOR RIG
We are so excited for this new piece of equipment to help us enhance your membership experience and take your training to the next level. With multiple stations for strength, cardio and functional training available, there is no other piece of equipment that will offer as much variety, enjoyment and results.
Stations on the rig include:
Hanging punch bag
Landmine attachment
Two battle rope stations
Two squat racks with Olympic barbells and weights
Multiple TRX stations
Monkey bars
Muscle up bar
Swedish ladder
Alongside the rig, we also have a turf track for prowler sled training, sprints and SAQ (Speed, Agility & Quickness).
B:EATS Coffee Shop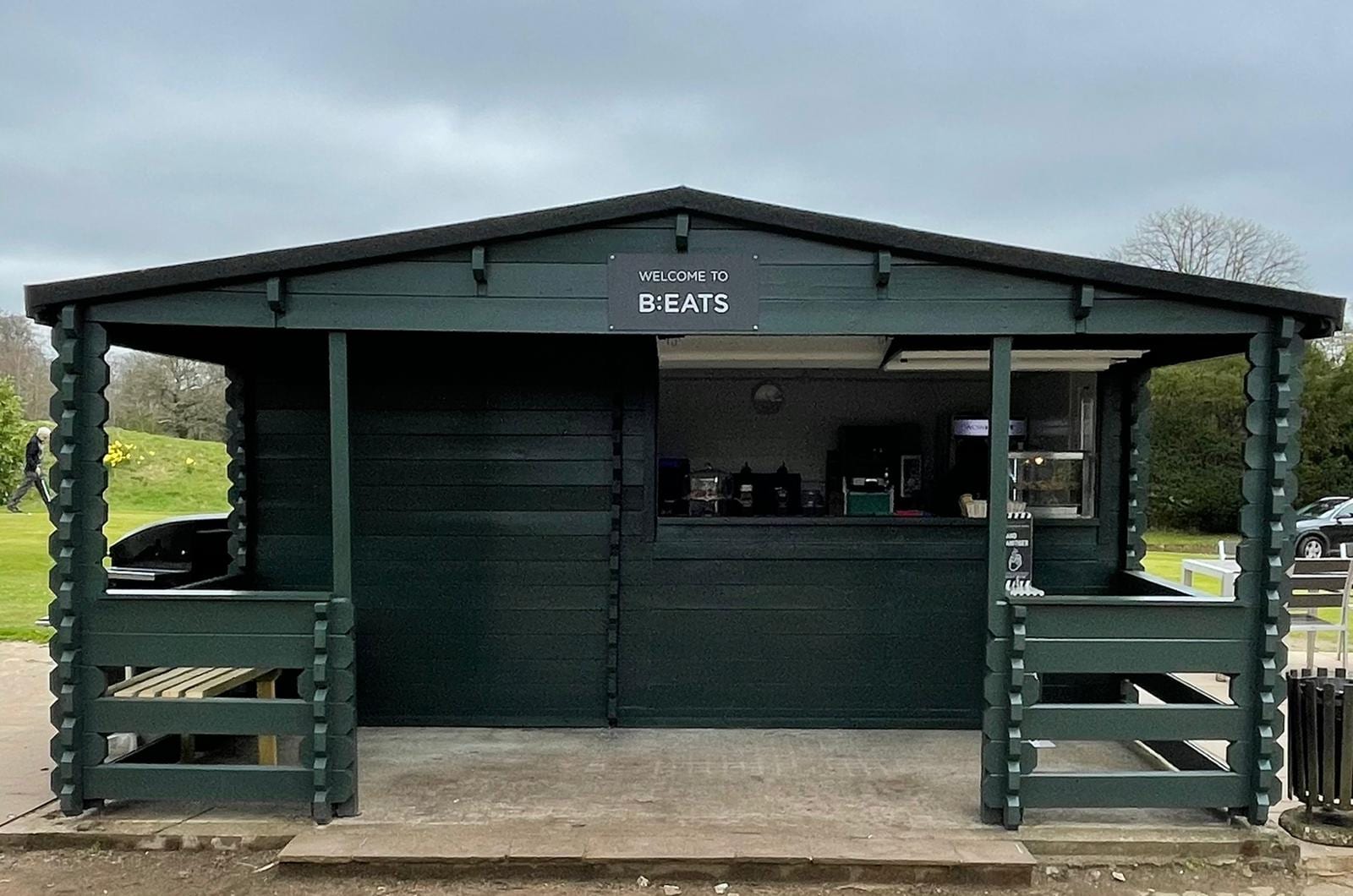 Whilst the Coach House remains closed, B:EATS our recently refurbished halfway hut will be open and offering a selection of drinks and snacks for you to enjoy post-workout, including our new coffee machine now offering lattes, cappuccinos and more. Why not pop up to see the changes that have taken place and take advantage of your 10% member discount?
If you're interested in joining FOCUS at Badgemore Park then please do get in touch: focus@badgemorepark.com
We are currently offering NO JOINING FEE!