MyWellness, part of the FOCUS promise.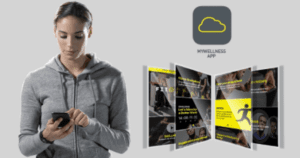 There's an app for just about every aspect of wellbeing, from training to water consumption to menstruation. Allowing the tracking of your fitness and wellness really simple!
When a new member joins FOCUS at Badgemore Park, the first service you can expect to receive is an overall assessment, looking at body stats (weight, BMI, etc.), ambitions and objectives to be achieved. We create a bespoke  programme from the very beginning.
The FOCUS team will help you upload the app, and set you weekly goals. The Aspiration Map on the App allows both members and our Personal Trainers help  identify objectives – it also helps us understand why you want to train.
Health and fitness-focused apps are wildly popular – and they aren't just a fad. Studies have shown that they can have a real impact. According to research, usage of such apps grew by 330% between 2014 and 2017, and that more than 75% of active users accessed their app at least twice a week. More than 25% opened them at least 10 times, reflecting high engagement and, the analysis suggested, high retention rates.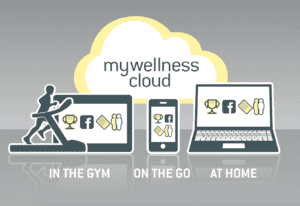 Here are our SIX reasons to use the My Wellness App during your Focus workouts.
TRAINING: Download your personalised and complete training program including cardio, strength, classes and all types of activities; access free exercise instructions and videos; keep track of your results automatically by signing into mywellness directly on Technogym equipment, wherever you are in the world
MOTIVATION: The Mywellness app gives you a weekly goal of activities to complete based on your lifestyle
OUTDOOR ACTIVITY: Keep track of your outdoor activities directly via the Mywellness app or automatically synchronise the data you have stored in other applications such as RunKeeper and MapMyFitness.
FUN: Join challenges FOCUS will be organising in 2020, train and improve your challenge ranking in real time
CUSTOMISATION: Create your Technogym account and sign in using the Mywellness application directly on Technogym equipment. How? Just scan the QR code on the various machines' display.
BODY MEASUREMENTS: Keep track of your measurements (weight, body fat, etc.) and check your progress over time.
Email our friendly team to find out more. We'd love to invite you for a free tour, and a fitness chat!
focus@badgemorepark.com