JOIN US ONLINE
It has been great to see many of you joining our Zoom classes over the Festive period and with the new year now underway, we are still here and committed to helping you achieve your fitness goals. We have reviewed our live Zoom class offering and refreshed the class timetable, which will take effect from Monday 4th January.
You can view the new timetable by clicking the link below.
As always, the recordings of all our live classes will be sent out the following morning so that if you can't make the live class, you don't miss out and can do it at a time to suit you.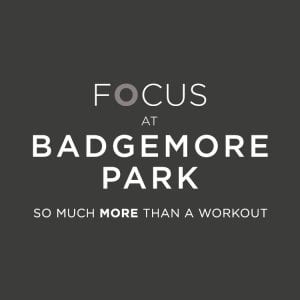 Want to know more about our online classes? 
FITNESS FUSION 
A fun, effective and varied workout that will combine elements from all different types of classes.  A full body blast where you will work through a wide array of exercises to build on your cardio, strength, core & balance.
STRETCH & TONE 
Never underestimate the value of a good stretch! Take the opportunity to allow yourself 45 minutes of self healing.  Enhance your mobility and flexibility. Take note of your posture, release tension & tightness & just breathe.
BODY CONDITIONING
A circuit based conditioning class hitting all major muscle groups and burning maximum calories! Cardio, strength and core fitness all being challenged in this intense full body workout.
VINYASA FLOW YOGA
A light-hearted and fun vinyasa flow with Maddy. 'Vinyasa' literally translates to 'movement with the breath'. Each class starts with a gentle warm up followed by a strength-based flow that's suitable for all. There are challenges and modifications offered to suit all abilities.
FOCUS FIT 
A muscular endurance, dynamic, full body class with high intensity work! This class will start or finish your day off with a bang! Body weight exercises, easily doable in a smaller space.
BARRE
This is a combination of Pilates/Dance/Body conditioning. You will be working on your flexibility and strengthening your core in a full body toning workout. This class will challenge your body to a new level of fitness and you will engage muscles you didn't know you had! This class is cardio based with a use of props like, a chair/barre/weight, bands and balls. Every class is filled with high energy combinations that will get your 'Body burning at the Barre.'
PILATES
Pilates has something to offer all ages and levels of fitness. It will strengthen your entire body. Its main emphasis is on your core muscles known as the 'Powerhouse'. It will improve your flexibility, balance and posture. It is highly recommended for rehabilitation after injury. It is also great for general fitness and your personal wellbeing.
YOGALATES
A fitness routine of Pilates incorporating some Yoga postures for core strength, balance, lengthening, stretching and helping to protect from Osteoporosis.
HIIT CORE
A mixture of explosive cardio exercises incorporating an all over core workout, that will engage deep core muscles and maximise benefits.
LEGS, BUMS & TUMS 
Low weight bearing exercises, isolating all of the mid to lower body muscle groups, focusing on different training techniques to maximise effectiveness.
FITNESS CONSULTATION
Tune in for a fitness Q&A session on any area of fitness you'd like to know or find out more about. Jules will be able to share his knowledge and experience and offer specific solutions to your current needs and queries. This is a group Q&A but wont be recorded and shared. This would seriously benefit anyone struggling with motivation or knowledge with what to do during the current situation.
STRETCH, FLOW & TONE 
This class is ideal for anyone and everyone. We work the entire body as you bend and stretch through a series of Yoga, Pilates and Toning sequences. You will feel strong and centred as you move through a carefully structured series of stretches and poses, bringing balance back into your busy life. You will flow through the workout, building flexibility and strength. Feeling a sense of calm to finish.
HATHA YOGA
Isie allows this class to flow in a way that feels right for everyone involved, but she always make sure that the practice leaves you feeling as if your physical and energetic bodies have been moved, stretched, released and awoken.  Ending your practice in savasana allows us to reap the benefits of the physical practice and Isie ensures a guided relaxation that will leave your minds feeling nurtured and peaceful.
If you would like any help or advice, please do not hesitate to contact a member of the team.