CHRISTMAS SHOPPING FAIR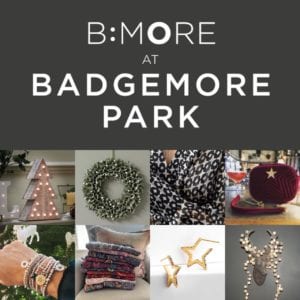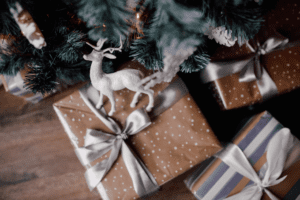 Before you hit the parties and the panto, ease yourself in gently with a glass of mulled wine and some festive shopping at Badgemore Park.
We're very excited to report that our wish list of stall holders has been delivered (thank you Father Christmas). Expect a joyous collection of gifts, not found on the high street; including homeware, jewellery, craft, fashion, foodie treats, drink and bespoke gifts. All spread across two floors of the club house; with 10% of stallholders sales going to our charities.
Free entry and parking.
We look forward to seeing you all.
It's Christmaaaaaaaaassss! (soon-ish).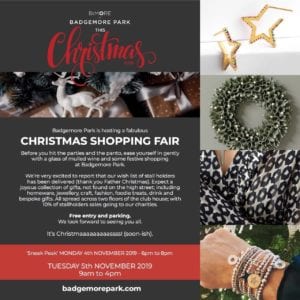 'Sneak Peak' MONDAY 4th NOVEMBER 2019 – 6pm to 8pm
TUESDAY 5th NOVEMBER 2019 9am to 4pm
Christmas Fair.black-crops (A4) (2)